Summer is Heating Up with Burnham's Clambake!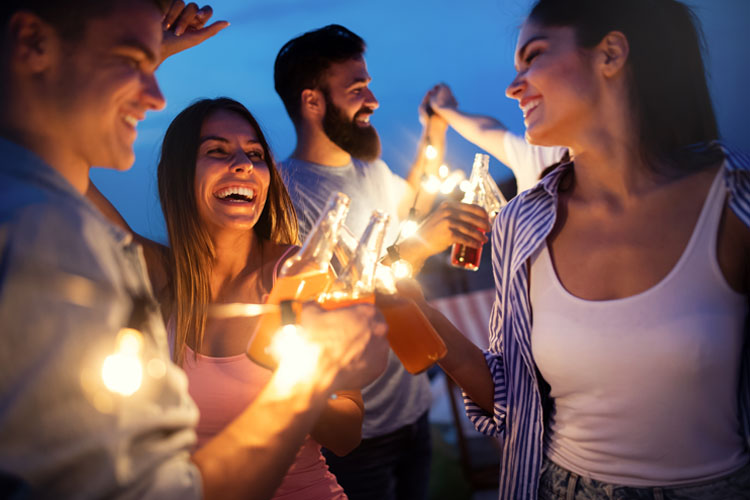 With the temperatures rising and summer approaching, it's time to think about your caterer for those special summer events! Burnham's Catering can provide full catering solutions for gatherings of all sizes, budgets, and demands. From an intimate backyard cookout to a family reunion clambake, or a vast 4th of July bash…we can do it all.
Thinking about bringing a summertime celebration to the office? Include a clambake for your corporate event or company picnic. These types of events let coworkers socialize outside of the office with their friends and families in a relaxed, outdoor atmosphere. Burnham's Clambake can create a perfect menu for your corporate event that will impress employees with custom options, buffets, and many different types of clambake options all featuring the delicious tastes of New England. Our service and wonderful crew members will be sure to leave a lasting impression on anyone who attends.
We pride ourselves on the ability to come to you, take care of all the food and drink needs you may request, and delight your guests with a summer event to remember. All of our trucks are fully stocked, and our kitchen equipment allows for onsite preparation ensuring only the freshest food while you enjoy the delicious smells. We love interacting with your guests as we cook up a custom meal or clambake to suite your guests tastes...gluten free, vegetarian, vegan, or children's menus...we can do it all! Being flexible is a key ingredient to our success. If you don't see exactly what you are seeking in a menu or venue, let us know. Our goal is to exceed your expectations throughout the entire process.
Contact us today for clambake catering, backyard or corporate BBQs, homestyle cooking and buffets, cocktail style menus, or work with us to develop the perfect cuisine to make your summertime event a success. Cheers to summer weather rolling in and the events of summer being upon us!
Give us a call to get started for your next even or fill out our quote request form. We can't wait to serve you!