Impress Your Guests with a Unique Wedding Rehearsal Dinner or After-Party Clambake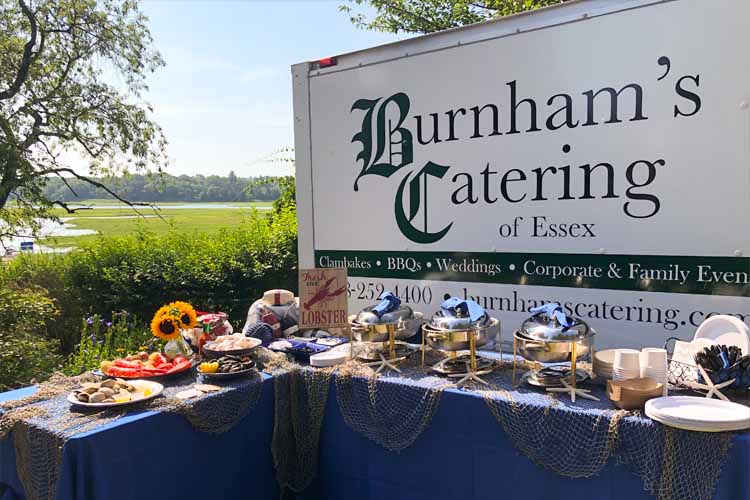 Are you looking for a unique and unforgettable way to celebrate your wedding? Look no further than Burnham's Clambake Catering! Our team specializes in creating incredible clambake experiences that will leave your guests raving for years to come.
One of the most popular options we offer is hosting a wedding rehearsal dinner or an amazing clambake after-party. Here are just a few reasons why a clambake is the perfect choice for your wedding event:
It's a unique experience: While traditional wedding receptions can be beautiful, there's something special about breaking from tradition and hosting a clambake instead. Your guests will be delighted by the opportunity to indulge in a New England tradition that they may not have experienced before.
It's a great way to showcase your location: If you're getting married in New England, a clambake is the perfect way to showcase the beauty of your location. Imagine the sun setting over the ocean as you and your guests enjoy fresh seafood and delicious sides. It's an experience that your guests will never forget.
It's customizable: At Burnham's Clambake Catering, we work closely with you to create a menu that fits your tastes and preferences. Whether you want a classic clambake with lobster, clams, and corn on the cob, or you prefer to mix it up with some barbecue or vegetarian options, we can create a menu that's perfect for your event.
It's fun and interactive: Clambakes are a hands-on experience, which means your guests will be able to interact with each other in a fun and relaxed atmosphere. From cracking open lobster shells to digging into a pot of steaming clams, your guests will love the chance to get their hands dirty and enjoy some delicious food.
At Burnham's Clambake Catering, we have years of experience creating unforgettable clambake events for weddings and other special occasions. We work closely with you to ensure that your event is everything you've ever dreamed of and more. From the moment you contact us, our team will be there to guide you through the process and answer any questions you may have.
So, if you're looking for a unique and unforgettable way to celebrate your wedding, contact Burnham's Clambake Catering today. Your guests will thank you for it!