Planning a Summer Clambake Wedding with Rustic Charm: Start Planning Now!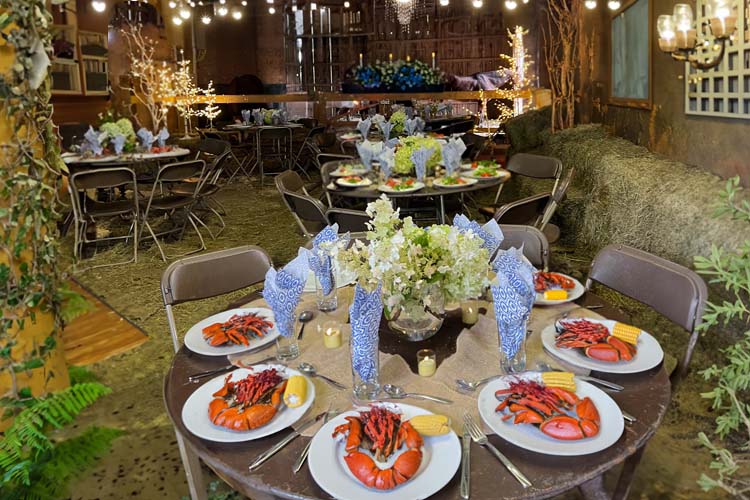 The allure of a clambake wedding is undeniable, especially when combined with rustic charm. The thought of saying "I do" on a sun-soaked summer day, surrounded by the sea or the cozy ambiance of a barn or rustic setting, is truly enchanting. If you're dreaming of a clambake wedding with a touch of rustic elegance, it's the perfect time to embark on your planning journey. In this blog post, we'll walk you through the process of planning a memorable summer clambake wedding with a rustic twist.
Choose the Perfect Venue: Coastal or Rustic
The first step in planning your clambake wedding is selecting the ideal venue. You have two excellent options here: a coastal location or a rustic setting such as a barn or farm. The choice depends on your personal style and preferences. Both settings can provide a magical backdrop for your special day.
For a coastal wedding, look for venues near the beach or on the waterfront. Popular choices include beachfront properties, coastal parks, and waterfront event spaces. If you opt for a rustic wedding, explore local barns or farms that offer event hosting. Ensure that the venue can accommodate both the ceremony and reception and has the necessary permits for a clambake celebration.
Select the Perfect Date
When planning a clambake wedding, choosing the right date is crucial. Summer is the peak season for clambakes and outdoor weddings. Check the availability of your chosen venue and pay attention to factors like tides (for coastal locations) and weather patterns to pick a date with minimal risk of rain or storms.
Consider scheduling your wedding on a weekday or Sunday if you want more flexibility and cost savings, as Saturdays tend to be in high demand for weddings.
Craft Your Clambake Menu
One of the highlights of a clambake wedding is the delectable seafood feast. Collaborate with Burnham's Clambake Catering who is highly experienced in clambakes to design a menu that suits your taste and budget. A traditional clambake menu includes lobster, clams, mussels, corn on the cob, potatoes, and more. Be sure to include options for guests with dietary restrictions or preferences.
For appetizers, think about a raw bar featuring oysters and shrimp. Don't skimp on the seafood, and complement your meal with fresh salads, sides, and flavorful passed bites.
Design the Decor and Theme
The theme and decor of your clambake wedding are essential in creating a memorable atmosphere. When going for rustic charm, consider incorporating elements like burlap, mason jars, wooden accents, and wildflowers into your decor. Nautical and beach-inspired colors work well too.
Utilize warm lighting, such as string lights and lanterns, to create a romantic ambiance. Ensure comfortable seating for your guests and consider providing blankets or cozy shawls for those who want to enjoy the rustic setting.
Entertainment and Activities
To keep your guests entertained, incorporate activities that suit the rustic atmosphere. Lawn games like cornhole and horseshoes can be a hit, as can live folk music to enhance the rustic feel. A bonfire for marshmallow roasting and s'mores can add a warm and nostalgic touch to the evening.
Budget and Guest List
Establish a budget and create your guest list early on, just like with any wedding. Knowing the number of guests you'll invite will help you choose the right venue and catering options while staying within your financial boundaries.
A summer clambake wedding with rustic charm offers the perfect blend of natural beauty and rustic elegance. Starting your planning now ensures you have ample time to secure the best venues and vendors while reducing stress, while also locking in Burnham's Clambake to cater the event. With careful consideration of the location, date, menu, decor, and entertainment, your clambake wedding will be an extraordinary celebration of love and nature. So, embrace the allure of a seaside or rustic setting and begin planning your unforgettable clambake wedding today!