Graduate in Style with Burnham's Clambake Catering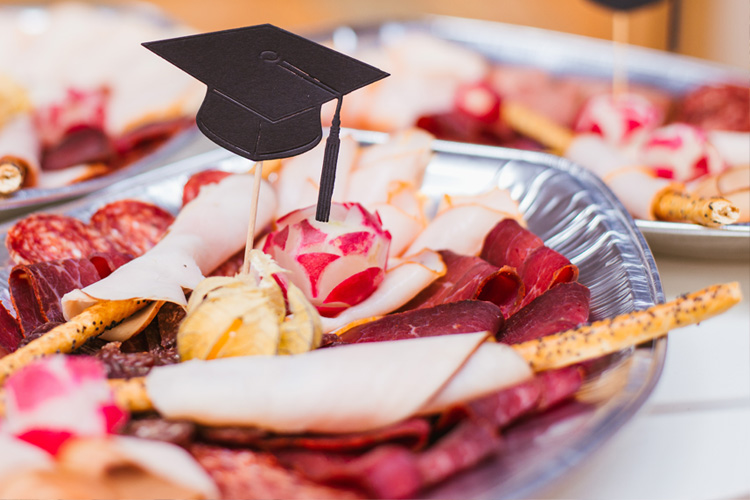 Graduating from high school or college is a major milestone in one's life. It's a momentous occasion that deserves to be celebrated with family and friends. What better way to celebrate than with a delicious clambake catered by Burnham's Catering? Located on the North Shore of Massachusetts, Burnham's Catering offers a wide range of clambake menu options to make your graduation party one to remember.
The menus at Burnham's Catering feature fresh seafood, succulent lobster, mouth-watering clams, and flavorful mussels, all cooked to perfection on-site. Our clambakes also include delicious sides such as corn on the cob, roasted potatoes, coleslaw, BBQ dishes and more! Whether you're a seafood lover or prefer land-based fare, Burnham's Catering offers customizable menus to suit your tastes.
One of the best things about Burnham's Clambake is our excellent service. From the initial consultation to the day of the event, our staff is dedicated to making your graduation party a success. We take care of all the catering details, so you can focus on enjoying your special day.
In addition to our standard menu offerings, we also offer gluten-free, vegetarian, and vegan menu options. This ensures that all of your guests can enjoy a delicious meal, regardless of dietary restrictions. We also offer children's menus, so the younger guests at your party can enjoy a meal tailored to their tastes.
Customization is the key to a successful graduation party, and Burnham's Catering offers a range of options to help make your event unique. You can choose from different serving styles, such as buffet or cocktail-style, and add-ons such as a raw bar or appetizers.
When it comes to a graduation party clambake, Burnham's Catering is the perfect choice. We offer delicious food, excellent service, and a wide range of customization options to make your event a success. Contact us today to learn more about our menus and services, and to start planning the perfect graduation party on the North Shore!