Elevate Your Holiday Gatherings & Special Events with Burnham's DROP-OFF Catering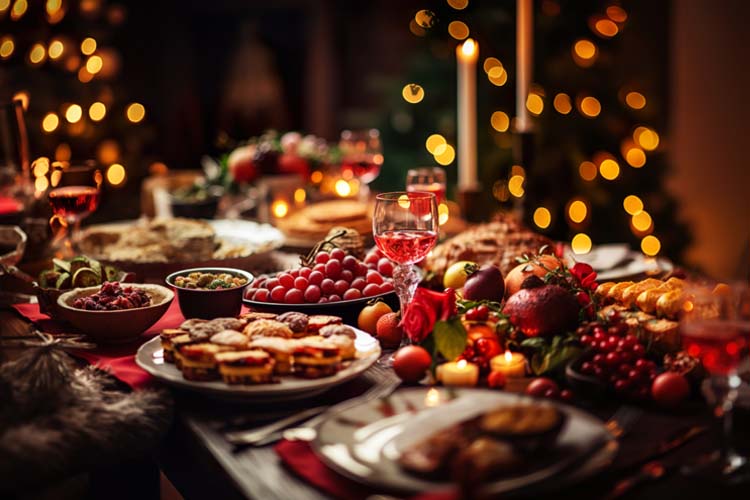 The holiday season is a time for festive celebrations, joyful gatherings, and making cherished memories with loved ones. While the holiday spirit is undoubtedly magical, the preparations leading up to the festivities can be overwhelming. The stress of planning, cooking, and hosting can quickly turn your holiday celebration into a daunting task. That's where Burnham's Catering comes to your rescue! This year, let us take the work off your shoulders and make your holiday celebrations a breeze with our convenient drop-off catering services.
Why Choose Burnham's Catering?
At Burnham's, we understand the importance of spending quality time with your family and friends during the holidays. We believe that you should be able to enjoy the festivities without the stress of cooking and entertaining. That's why we offer a range of drop-off catering options to simplify your holiday gatherings and impress your guests with an array of delicious dishes.
The Benefits of Drop-Off Catering
The most significant advantage of choosing Burnham's to drop-off catering dishes is the convenience it offers. Imagine not having to spend hours in the kitchen preparing elaborate meals or worrying about last-minute cooking mishaps. Our professional chefs will handle all the cooking and food preparation for you, so you can focus on what truly matters – enjoying your time with family and friends.
Our extensive menu options feature a wide array of dishes that cater to every taste and dietary preference. Whether you're planning a traditional holiday feast or want to surprise your guests with unique culinary creations, we've got you covered. From succulent roast turkey to delectable vegetarian options and mouthwatering desserts, our delicious buffets are sure to delight your guests.
Burnham's drop-off catering is incredibly versatile, making it suitable for a variety of holiday celebrations. Whether you're hosting a formal dinner, a casual cocktail party, or a festive brunch, our menu options and dedicated drop-off menu can be tailored to meet your specific needs. You can mix and match dishes to create a beautiful spread that complements your holiday decor and theme.
With Burnham's drop-off catering, you can be the perfect host without all the stress. We will deliver the food directly to your door, beautifully presented and ready to be served. You won't need to worry about setting up a full kitchen or managing a catering team; simply arrange the dishes on your own serving platters and let your guests enjoy the feast.
How It Works
Getting started with Burnham's drop-off catering is a breeze. Here's how it works:
Make Your Holidays Memorable with Burnham's
This holiday season, don't let the stress of cooking and catering overshadow the joy of spending time with loved ones. With Burnham's Catering, you can elevate your holiday gatherings, impress your guests, and make lasting memories without all the work. Let us take care of the food, while you focus on creating a beautiful spread and wowing your guests. Contact us today and let's make your holiday celebrations truly special!
At Burnham's Catering, we are committed to ensuring that your holiday season is filled with warmth, happiness, and the most delicious food. Give us the opportunity to serve you, and you'll experience the magic of effortless holiday hosting. Welcome your guests as we do the rest!