There Will Be Parties Again Soon!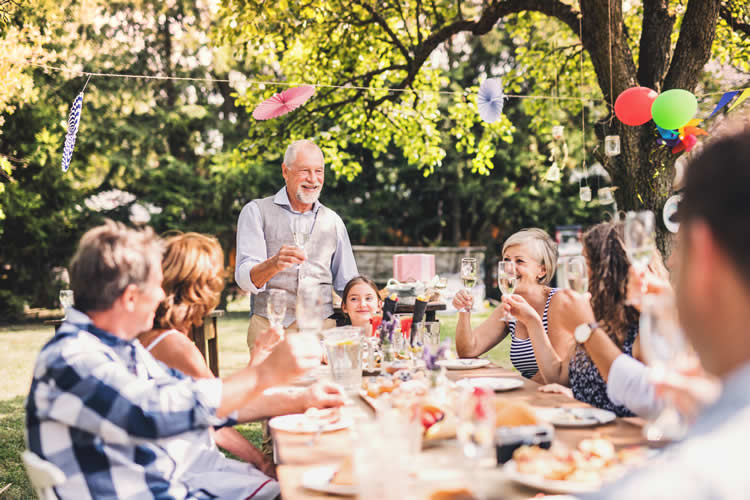 There will be parties again soon, and family gatherings. There will be graduations and weddings, clambakes and BBQs, company celebrations, birthdays and anniversaries to celebrate!
Burnham's Clambake Catering is ready to help you plan these events now. Take a minute and tell us what event you are thinking about as a way to reconnect. We are here to help you make this gathering what it should be...Unforgettable!
Burnham's Clambake has started booking again for Graduation Parties, Corporate Events and Luncheons, Weddings, Rehearsal Dinners, Bridal Events, Family Reunions, Bar/Bat Mitzvahs.
What will you be celebrating this summer? Now is the time to plan you catered event, large or small, with Burnham's Clambake. This way, on the day of your event, your free to enjoy the party!
Complete our online quote form to get started. Because of the shortened 2020 season we will be available days and evenings.
Burnham's Clambake Response to COVID-19
According to the most recent information from the CDC, for most people, the immediate risk of being exposed to the virus that causes COVID-19 (Coronavirus) is considered to be low. However, in order to minimize any possible risk, we continue to be vigilant in our efforts to maintain extremely sanitary standards through all phases of food handling leading up to and during the execution of your event.
Each event is unique, therefore we are currently working with all our upcoming events on a case by case basis as questions arise. Burnham's will continue to take the necessary precautions to keep our clients, guests and employees safe. Thank you for your support as we navigate these waters together.