Unique Wedding Catering Ideas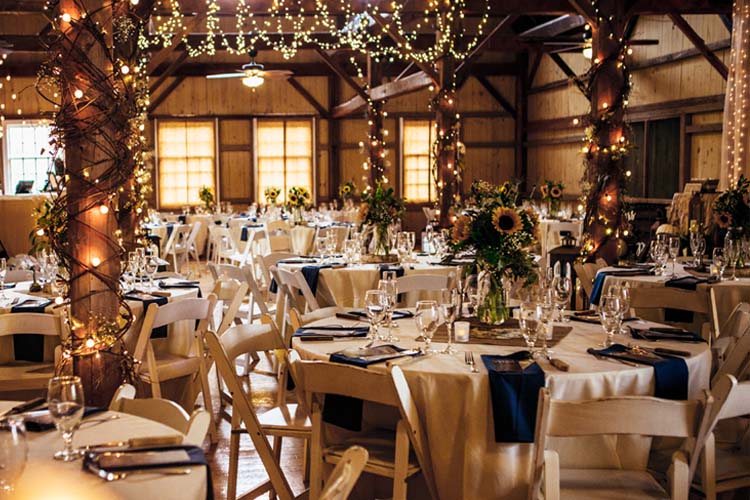 As the calendar turns to 2022, and with many engagements happening over the holiday season, there are a lot of people beginning to think about the wedding of their dreams! If you have a wedding coming up this year, then you want to make sure everything is perfect for the big day. There are many options for a wedding, especially for the food. Burnham's Clambake is here to help!
Consider Family Style Dinners
A lot of people are still keeping their weddings relatively small…sometimes formal and sometimes more casual. If you are looking for a more intimate celebration, then you might look at your friends as family members. So why not go with a family style dinner?
During a family style dinner, large plates are placed in the center of the table. People will pass the plate around, allowing everyone to take a little bit of each dish and try everything. This makes the dinner efficient and allows everyone to get their dinner at the same time!
Plan Some Custom Buffet Stations
Another popular trend for wedding catering is having unique and custom stations for the food buffet! When a wedding couple wants to be sure their wedding will stand out and be something everyone will remember, why not make the food unique as well?
Choosing Burnham's Catering allows you to customize the individual menu for the wedding, and we can work with you to create custom stations. This allows you to make sure that the food you have at your wedding is an expression of the love that you and your significant other shares. This type of catering also allows us to accommodate guests with specific food allergies.
Make The Wedding Events Special
Have you thought about the unique idea of a Clambake or casual barbeque for the wedding, rehearsal dinner or even bridal shower? With a clambake or BBQ, the mood is easy, and the food... well, our famous lobsters, clams, mussels, clam chowder and more, make for a full-on feast. Not just for New England natives, this crowd favorite is perfect for a laid back, yet upscale event. We also offer full hosted bar services and are a MA licensed 12C caterer. Let us take care of all your bar service needs!
From the bridal shower to the rehearsal dinner, to the reception or wedding after-party, we know how to do clambakes the right way!
Contact Burnham's Clambake Today!
We are dedicated to providing you and your guests with outstanding service, the highest quality seafood/barbecue and our innovative menus. To learn more about the services we provide, please explore our website and menus, or contact us today! We would be honored to help you plan your big day!