Catered Dinner Parties That Impress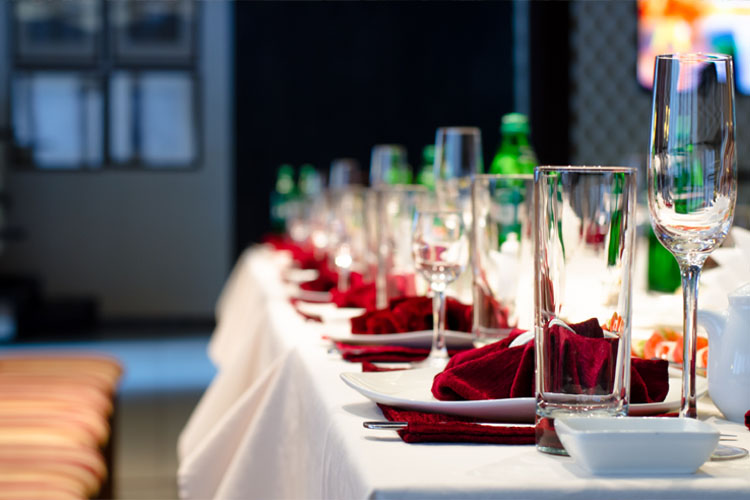 There are many different types of catered dinner parties. You can have a formal sit-down dinner or a more casual buffet style dinner. The type of meal you choose will depend on the occasion and the number of people you are catering for.
The Objective.
The main advantage of this type of party is that you don't have to worry about the food or drinks. You can just enjoy yourself and socialize with your guests without having to spend hours in the kitchen or worrying about how many people will come. The goal is to get people together and enjoy time with one another!
The best way to do this is to have a well-planned menu, drinks, and entertainment. When a special occasion is on the horizon, consider a catered affair at home. Take away all but ease and enjoyment from the equation and secure a memorable and delicious evening ahead.
What Type of Food?
The first thing to consider is what type of meal you would like to serve. If you want a formal sit-down dinner, then your menu should be made up of three courses, with an appetizer, soup or salad, and dessert as well as coffee or tea served after the meal. A buffet style dinner will usually have two courses with an appetizer and dessert served either before or after the main course but not both.
If you are hosting a holiday dinner party, you will want to offer traditional dishes like turkey with gravy, mashed potatoes, cranberry sauce, and pumpkin pie for dessert. However, if you are hosting a family gathering for the holiday season's many events, it would be more appropriate to offer some dishes that would be more relevant for those holidays like ham with pineapple glaze or stuffing.
What About Drinks?
For any type of dinner party, you will want to offer both alcoholic and non-alcoholic beverages. You can serve wine or beer as your alcoholic drink with sangria as your non-alcoholic option. For any holiday dinner party, it would be appropriate to also offer eggnog as an option! We work closely with our clients to provide some direction on what kind of drinks they want to serve, and we take care of the rest!
The Conclusion.
A well-planned and executed dinner party is one of the best ways to make memories with friends and family. It's a time for everyone to get together, eat great food, drink good drinks, and have a great time enjoying each other's company!