Engaged Over The Holidays? Start Planning Now!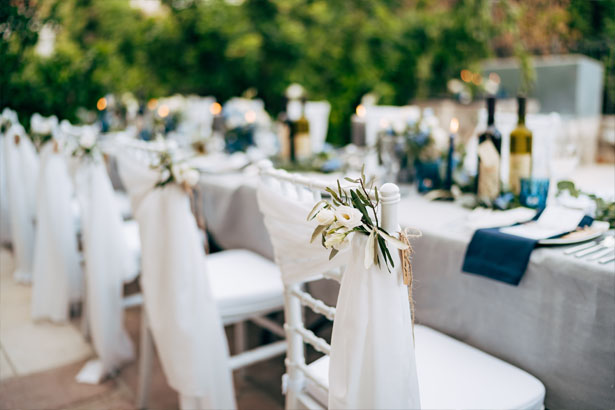 Many people believe that the holidays are the perfect time to pop the question, so you should expect to see a few holiday engagement announcements this new year! In fact, Christmas Eve, Christmas Day, and New Year's Day are the three most popular days to get engaged. Although the holiday season can be a busy and stressful time, it's also an exciting time to start planning your wedding. Here are a few things you might want to consider as you begin the planning process:
Determine your budget: This will help you make decisions about other aspects of your wedding, such as venue, guest list, and vendors.
Choose a date: Consider the time of year, holidays, and other important events that might impact your availability or the availability of your desired venues and vendors.
Select a venue: Think about the style and size of your wedding, as well as any specific requirements you have (e.g., indoor vs. outdoor, local vs. destination).
Why Book Early?
There are several reasons why it may be a good idea to hire a professional caterer for your wedding or rehearsal dinner well in advance:
Availability: Professional catering companies, such as Burnham's Catering, can get booked up quickly, especially during peak wedding season. By booking early, you can ensure that you are able to secure our services as your preferred caterer.
Planning: As a professional caterer, we can help you plan and organize all aspects of your wedding or rehearsal dinner, from menu planning to setup. By starting the planning process early, you can ensure that everything is in place and goes smoothly on the day of the event.
Budget: Planning and booking your wedding events in advance can also help you stay within the budget. By giving yourself plenty of time to shop around and compare prices, you can find a caterer that fits your budget and provides the services you need.
Cost Projections
It is difficult to provide an accurate estimate for the cost of hiring a professional caterer for a wedding or rehearsal dinner for, let's say, 100 people, without knowing more about the specific location, menu, and other details of the event. The cost of hiring us to cater can vary widely depending on several factors, including the type of food being served, the number of guests, the level of service required, and the location of the event.
To get a better idea of the cost of hiring us for your wedding or rehearsal dinner, it is recommended that you start by researching the menu choices we have, speaking with us, and getting a quote. You can also consider factors such as the type of service you want (e.g. buffet, sit-down, etc.), the level of customization you need, and any additional services you may want (e.g. bar services, cocktail hour, etc.). It is also a good idea to set a budget beforehand and be upfront with us about that budget so we can tailor our services and pricing to meet your needs.
Overall, hiring a professional caterer for your wedding or rehearsal dinner well in advance can help you ensure that everything goes smoothly and that you are able to enjoy stress-free wedding events­!