Drop-OFF Catering for Family and Corporate Events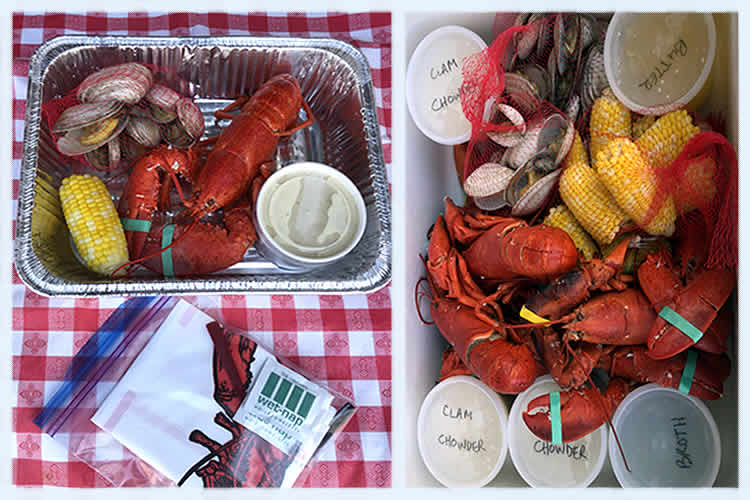 Clambakes and BBQs look a bit different in 2020, but your food and the enjoyment of the day can stay the same with our NEW Drop-OFF Catering Options! All the fresh and delicious New England flavors delivered right to your door.
Here at Burnham's Clambake we spend a lot of time listening to our customers opinions and feedback. Here are some of the reasons why our customers love our NEW Clambake, BBQ & Lobster Roll Drop-OFF Services:
Many are looking to have smaller gatherings this summer. Instead of a 25 person minimum, our Drop-OFF Service allows for as few as 10 guests, but if you are looking for something a little larger we can accommodate that as well!
Our Drop-OFF options send the food to you fully cooked, ready to eat, and with all the paper goods included. Just unpack and serve!
Planning an event for guests with special dietary concerns? We can customize a menu just for you! For example, we can make a clambake menu entirely gluten free…just ask!
Our goal is to always provide you with great food at a reasonable price. We take pride in knowing we can take some of the work and worry out of your next social event.
If you have any questions or menu ideas of your own, we are happy to customize a food plan to suite your individual or party's needs. We're here to help every step of the way.
Be sure to give us a call @ 978-252-4400 – OR – take a minute to complete our Online Quote Form to get started planning the perfect food experience this summer and fall.