Time to Get Your Employees Together for a Clambake or BBQ!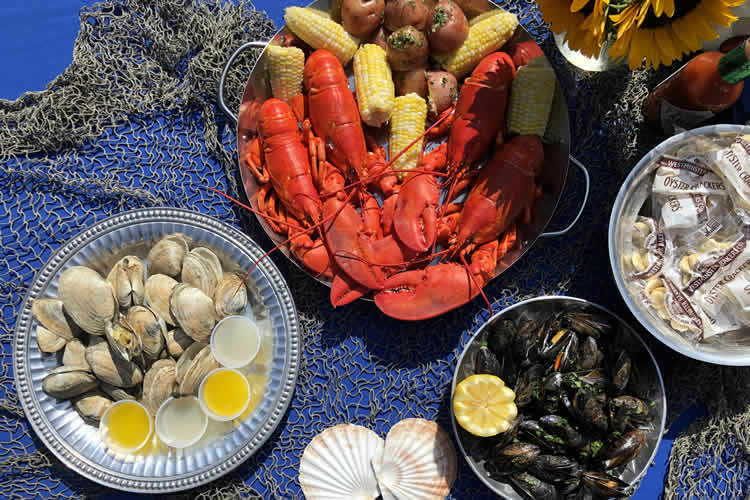 As a business owner, you know what is your most valuable asset - your employees!! Much like you, your employees have all been through a lot, so what better way to say "thank you" and we appreciate all your hard work, then by having a traditional New England Clambake or BBQ?
After 16 months of mostly not being together, employers and employees are excited for a return to normal. This includes a company clambake. Those of us on the North Shore of Boston know how much fun a clambake can be. Here at Burnham's Catering we definitely can see that people are ready to attend in-person events again, our bookings are quite high as companies and others see an opportunity to finally mix and mingle again safely this summer and fall.
Everyone from organizers of corporate events to personal events like clambake weddings, rehearsal dinners and family events are banging down our doors again! It's been hard to keep up with demand especially on weekends…and we love being busy. Anyone still looking to book an early week event for the rest of this summer and through the fall stands a better chance to find an opening. We are seeing many more catered events taking place on Mondays or Thursdays.
Our Get a Quote inquiry form has turned into the busiest page on our website this year, as basically 2 years have become one…we couldn't be more happy!
While some caterers and other vendors have gone out of business this past year, Burnham's has been able to move forward because of the relationships we have built with our customers and vendors over the past 35 years.
Seafood and beef prices, variants, staffing & upticks will remain a challenge this year for sure, but as always, Burnham's Catering is here to make your event one that guests will be talking about for years to come! Burnham's Clambake is dedicated to providing you with outstanding service, highest quality seafood, innovative menus, and all at competitive pricing. We strive to combine our experience with your particular needs and desires to provide a unique and memorable experience for you and your guests.