Easy Drop-Off Catering
DROP-OFF Catering turns your gatherings into a stress-free event with versatile menu selections & personalized service for every occasion.
Our expert service is your secret to stress-free gatherings. We cater to a variety of occasions for 20+ people... from family events to company parties to sophisticated or casual dinner parties to festive holiday gatherings and beyond. Here's how our catering can make your event a success:
Diverse Menu Options: Our extensive menu offers diverse and delectable options, including clambakes, BBQ, buffet dishes, and cocktail party appetizers.
Customized Catering: Tailor your catering experience with add-on menu items to create a personalized culinary masterpiece.
Perfect Host: Whether you're creating cherished memories at a birthday bash or reuniting with loved ones for a heartwarming family reunion, our DROP-OFF Catering service empowers you to be the perfect host.
Elevate your hosting game and let us transform your events into unforgettable feasts with Burnham's DROP-OFF Catering – because we believe in making your celebrations hassle-free and delicious!
You won't need to set up a full kitchen or manage a catering team. Simply arrange the dishes on your serving platters or serve them as delivered, and let your guests savor an unforgettable culinary experience. We cater to a wide range of dietary preferences, including vegetarian, vegan, and gluten-free meals, as well as special dishes designed for young guests. Let us take care of the cooking, so you can focus on being the host with the most!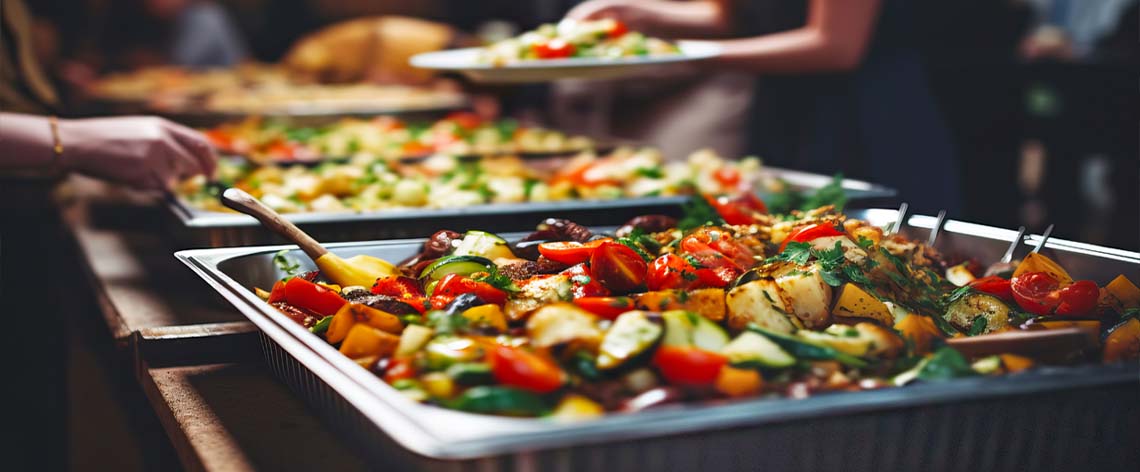 Explore our dedicated DROP-OFF Catering Menus, Traditional Buffet, Cocktail Menu & their customizable ADD-ONS.