Spring Catering for All Occasions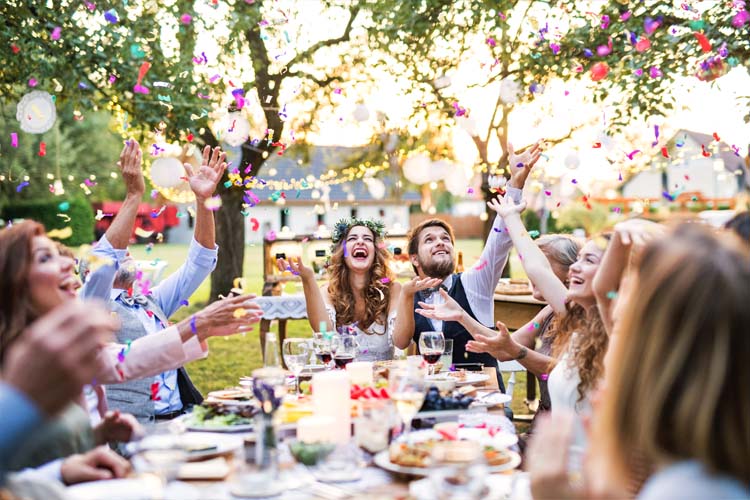 Spring is an exciting time. Graduations, weddings, birthdays and more are all on the horizon for this season! All that planning can feel overwhelming, though. How do you balance the perfect menu with your budget? What should you serve at a rehearsal dinner if not a full-on meal? When it comes to food for any type of event, these questions can be difficult to answer. That's why we've got a few tips to help you with your spring season events. Read on for some helpful details about the types of food that are perfect for spring festivities.
Clambakes Are Always a Hit
If you're planning an early spring wedding or graduation, don't underestimate the power of a clambake! These authentically New England meal offers a great way to wow guests, let them know what's important to you, and provides a fantastic setting for celebrating. For example, if you're hosting a spring rehearsal dinner or wedding, consider a clambake to make guests rave about your special event for years later.
Unique Buffets & Cocktail Party Options
Research suggests that people often get tired of buffets and find them to be too repetitive. However, a good way to avoid this is to offer unique buffets with different themes. This is something that your guests will be impressed by, and it will give them a chance to try new food.
The best way to tell if a buffet will work for an event is by figuring out the theme and the occasion. For example, for a kid's birthday parties you might choose a theme such as jungle animals or farm animals. You could also do an animal-themed buffet for adults such as one with a whole roasted pig - no pun intended.
Finally, many catering companies have access to recipes that they can use on request. If it turns out that you already have some favorite dishes in mind, then it's worth checking whether they are available through your caterer first so you don't have to go elsewhere and do more research!
Don't Forget the Drinks
It is important to remember that your guests need something to drink while they are at your event. If you are looking for options, consider having a set menu of just beer & wine, which can be less expensive than other drinks. Then there are the full bar services. Are you in need of a bartender? This will increase the cost a bit, but it will offer guests a variety of selected alcohol choices and mixers to give them what they want.
Burnham's Clambake is here to take the guesswork out of your next event and help create the perfect menu to compliment any special occasion. Give us a call at 978-252-4400 or fill out our quote request form and we can start the conversation with you about your upcoming event!