Kickstart Your Summer with a Backyard Clambake by Burnham's Catering!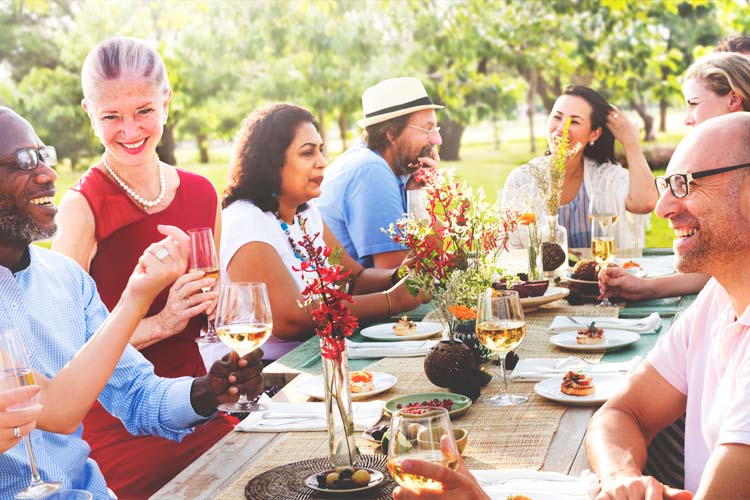 As the temperature rises and the sun shines brighter, there's no denying that summer is just around the corner. And what better way to celebrate the start of the season than with a sizzling backyard clambake? At Burnham's Clambake Catering, we specialize in crafting unforgettable culinary experiences, and this Memorial Day weekend, we invite you to book an amazing event with your friends and family. So, let us fire up the grill while you gather your loved ones, and get ready for a feast that will make your taste buds dance!
Embrace the Summer Spirit
Memorial Day weekend has long been regarded as the gateway to summer, marking the beginning of outdoor gatherings, barbecues, and good times with friends and family. Hosting a backyard clambake allows you to embrace the summer spirit in all its glory. Picture yourself surrounded by loved ones, the tantalizing aroma of fresh seafood filling the air, and the sound of laughter intermingled with the scent of fresh New England seafood. It's the perfect recipe for creating memories that will last a lifetime.
Let Burnham's Clambake Catering Handle the Details
Planning a clambake can be an overwhelming task, but with Burnham's Clambake, you can sit back and relax while we handle all the details. Our team of experienced professionals will work closely with you to create a customized menu that suits your preferences and dietary needs. From sourcing the freshest ingredients to providing top-notch service, we take care of everything, ensuring that your backyard clambake is a resounding success.
At Burnham's Catering, we take pride in delivering a culinary experience that surpasses expectations. Our clambake menu features an array of delectable dishes that will tantalize your taste buds. Imagine sinking your teeth into succulent lobster, mouthwatering clams, tender shrimp, and flavorful corn-on-the-cob, all cooked to perfection. Our talented chefs infuse every bite with the essence of summer, creating a feast fit for royalty.
Catering to Your Every Need
We understand that every event is unique, and that's why we offer flexible catering options. Whether you're hosting an intimate gathering or a grand celebration, we can tailor our services to accommodate your needs. From providing an experienced culinary team, to setting up and cooking food on-site, we'll ensure that every aspect of your clambake is executed flawlessly. Sit back and enjoy the company of your loved ones while we bring the taste of the ocean to your backyard.
Book Your Unforgettable Event Now!
With Memorial Day weekend just around the corner, now is the perfect time to secure your spot on our calendar. As the summer season kicks off, our availability fills up quickly. Don't miss out on the opportunity to host a backyard clambake that will leave your guests raving about the experience for years to come. Contact Burnham's Clambake Catering today to book your unforgettable event and embark on a culinary journey that will delight your senses.