Unleash the Flavorful Delights of Summer with Burnham's Clambake Catering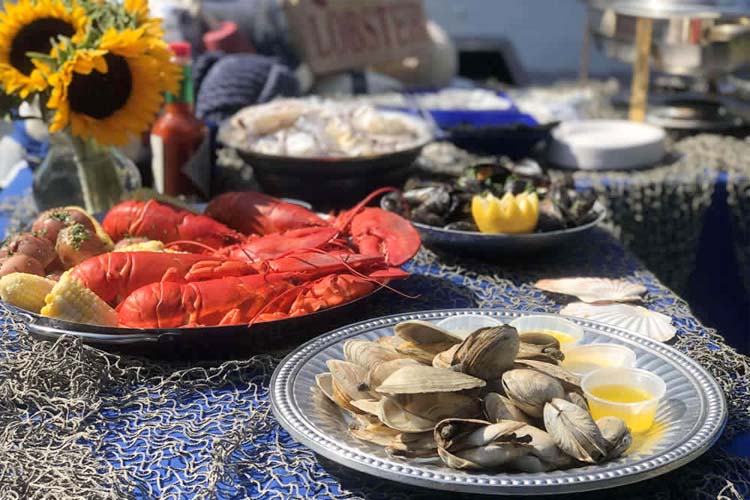 Summer is here, and what better way to celebrate than hosting a memorable event filled with delicious food, laughter, and joy? Whether you're planning a family reunion, a corporate picnic, a birthday bash BBQ, or a neighborhood get-together, catering can be the key to a stress-free and successful gathering. At Burnham's Clambake, we take pride in providing top-notch catering services that will elevate your summer event to new heights of enjoyment. Let's explore the fantastic benefits of entrusting us with your special occasion.
Exquisite Culinary Delights:
At Burnham's Clambake, we believe that great food is at the heart of every successful event. Our seasoned culinary team crafts a diverse and delectable menu that showcases the freshest ingredients and pays homage to classic New England clambakes. From succulent lobsters and mouthwatering clams to tender chicken and flavorsome vegetarian options, our offerings cater to every palate. By choosing our catering services, you can rest assured that your guests will be indulging in a feast that will leave them raving for months to come.
Stress-Free Planning:
Planning a summer event can be overwhelming, especially when it comes to the logistics of cooking and serving food for a large group. With Burnham's Clambake catering, you can sit back, relax, and let us take care of the hard work. Our experienced team handles everything from menu creation to food preparation, setup, and service. This means you can focus on enjoying the company of your guests without the stress of managing the kitchen. Our seamless coordination ensures that your event flows effortlessly and leaves a lasting impression on everyone in attendance.
Customizable Options:
Every event is unique, and we understand the importance of personalization. Burnham's Clambake offers a wide range of customizable catering options to match your preferences and needs. Whether you envision a casual beachside clambake or an elegant garden soirée, our team will work closely with you to curate a tailored menu and ambiance that aligns perfectly with your vision. We take pride in going the extra mile to ensure your event is truly one-of-a-kind.
Professional and Friendly Staff:
Our staff is not only highly skilled and professional but also genuinely passionate about creating a delightful experience for your guests. From our chefs, who pour their heart into preparing mouthwatering dishes, to our attentive servers, who cater to every guest's needs, our team is dedicated to making your event a resounding success. The warm and friendly demeanor of our staff fosters a welcoming atmosphere, making your guests feel at home from the moment they arrive.
Time and Cost Efficiency:
Organizing a summer event on your own can be time-consuming and expensive. With Burnham's Clambake catering services, you can save valuable time and money. We have established relationships with local suppliers, ensuring access to the freshest ingredients at competitive prices. Moreover, our efficient service means no long waits for food, allowing your event to proceed smoothly and on schedule.
As the summer sun graces us with its warmth, it's time to make the most of the season and celebrate the joy of togetherness. Burnham's Clambake catering services offer an array of benefits that will elevate your summer event to an extraordinary level. From exquisite culinary delights to stress-free planning and a dedicated team, we leave no stone unturned in ensuring your guests have an unforgettable experience. So, take a leap and trust Burnham's Clambake with your catering needs - your summer event will thank you!